Pepper IT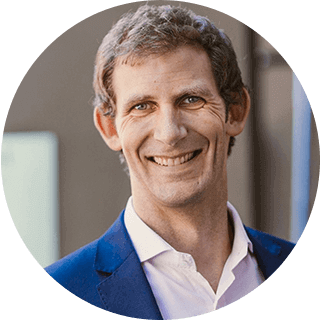 "In a fast moving digital world with automated attacks, Sucuri offers the protection and peace of mind that any webmaster needs."

Why Sucuri
Malware Removal
Firewall
Customer Dashboard
24/7 Research
Favorite Features
Trusted Name
Professional Team
Real People
Attention to Detail
A challenge arises
As a full-service digital and social media agency, Pepper IT has customers in their native Australia, as well as the UK and North America. They offer a broad array of services to connect their clients with all things digital.
But managing such a large client base means more security risks. When customers began reporting issues with legacy websites from past campaigns, social media expert Ryan Shelley knew it was time to act. These sites were sending visitors to questionable websites. This would soon lead to a blocklist from search engines that would damage their clients' web presence.
We had a growing number of inquiries from new customers who were reporting weird issues with their legacy websites. In the worst cases, these websites had been hacked within an inch of their lives and were redirecting visitors to questionable websites.
---
Finding the best solution
Because so many of their clients' sites were actively under attack, Shelley knew time was of the essence. Though these were legacy sites, malicious redirects would damage brand reputation.
Shelley discussed the issue with colleagues, and arrived at the conclusion that cleaning the sites wasn't enough. The team at Pepper IT wanted to avoid any future hacks as well. They needed a cybersecurity solution that would provide ongoing protection. Through their research and word-of-mouth, they learned a web application firewall was the best option.
---
Through various networking and professional groups, colleagues had shared their success stories from using Sucuri. This word-of-mouth referral from other industry professionals was all the reassurance we needed.
---
Initially, the website malware removal service is invaluable in getting outdated and legacy websites clean and up and running as quickly as possible. Next, the Sucuri web application firewall (WAF) is perfect for thwarting would-be attacks. This gives the protection that is needed and provides time to patch and update the legacy site, while still keeping the client online.
---
Virtually patching for vulnerabilities
Website patches were another important feature Pepper IT required. Because the attack targeted legacy websites, updating every single one would take a significant amount of time. Plus, updating any outdated plugins or extensions could cause further issues.
But through Sucuri's platform, Pepper IT was able to use virtual patching for outdated components. This allowed protection from vulnerabilities without any compatibility problems. By employing virtual patches, they could keep their clients' legacy sites safe well into the future with minimal effort.
---
[Our] customers' websites stayed online without the fear of downtime from attack. Breathing space and the ability to patch outdated sites while the legacy site remained online.
---
A successful clean-up
Pepper IT's experience with Sucuri was a success, Shelley said. Customers were happy with how soon their legacy sites were back online. And Pepper IT's developers were happy with how easy it was to work with the Sucuri team. But Shelley said his entire team had no problems understanding the issues presented during the cleanup process.
---
The support team was insanely helpful! They're able to talk turkey with our developers and server admins – but they're also able to keep things simple and clearly explain technical details to non-tech people.
---
We were glad to have peace of mind knowing that the WAF will protect and that any malware attack can be cleaned quickly and efficiently.
---
Looking forward
Peace of mind is important for Pepper IT. When a company is handling the web presence for so many clients, security is a key component.
---
The support team was insanely helpful! They're able to talk turkey with our developers and server admins – but they're also able to keep things simple and clearly explain technical details to non-tech people.
---
In a fast moving digital world with automated attacks, Sucuri offers the protection and peace of mind that any webmaster needs.
---
Because hacks are often automated, any website can be a target. As a result, cybersecurity can be a full-time job. That's why Shelley says he's glad to have a team like Sucuri in his corner.
Note: Many of our loyal customers are part of our referral program and earn money by referring new customers to Sucuri. It is our goal to provide such excellent service that you want to share it with others. Learn more about our referral program or contact us if you wish to be featured in a case study!
Start Protecting Your Sites Today
Gain peace of mind by securing all your websites. We fix hacks and prevent future attacks. A cloud-based platform for every site.