Need help, right now?
If you have questions, get immediate help by chatting with one of our knowledgeable professionals.
Chat Now
Sign Up Now
Get your hacked website fixed now!
Just pick a plan, create an account, and then open a malware removal request. You can depend on our experts to clean your website quickly and completely,
or your money back.
Get Started
We identify security issues
We scan your site and create backups just in case. Our secure ticketing system keeps you informed as our analysts work to repair your hacked website.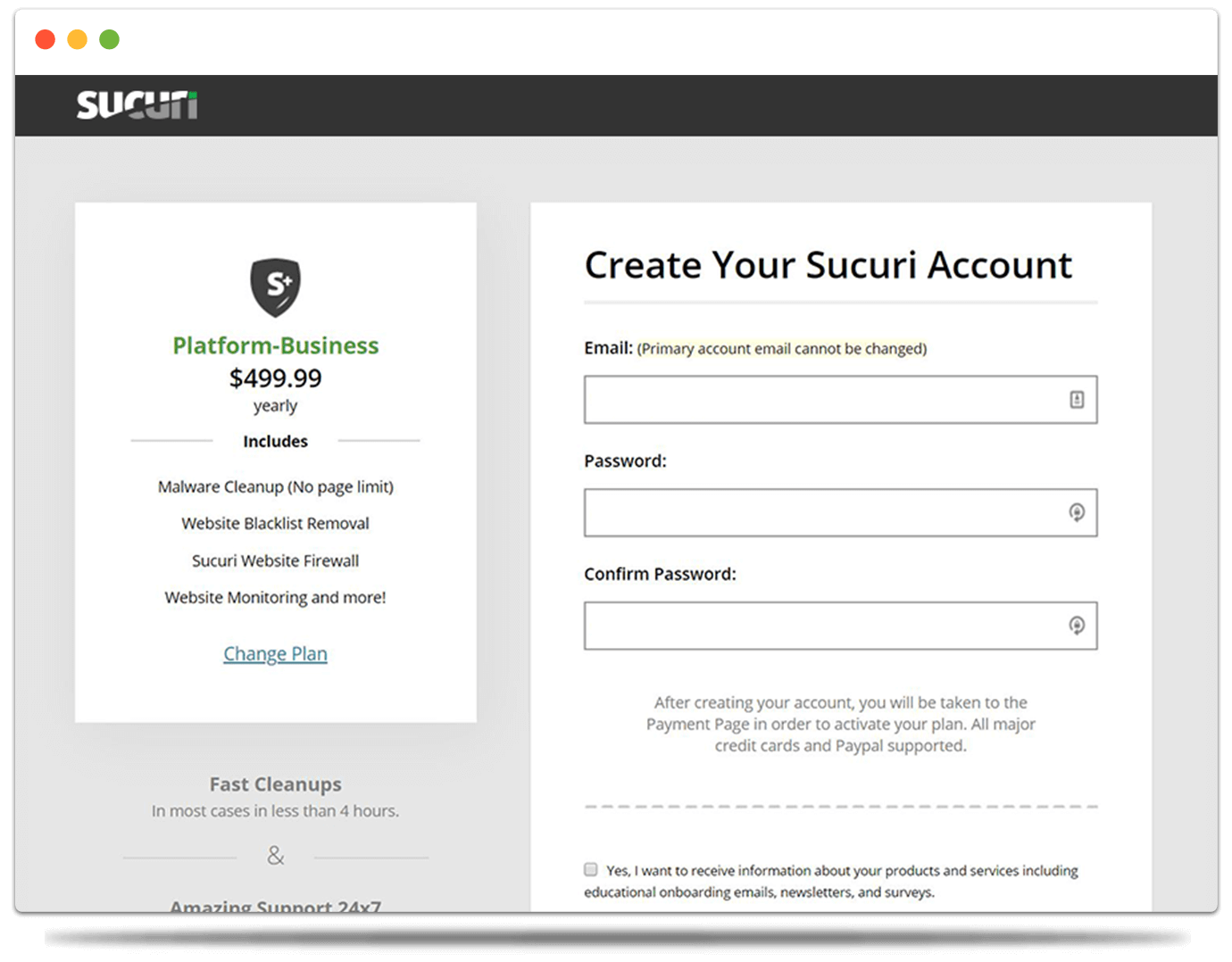 We repair the damage
We guarantee an end to malware, SEO spam, hidden backdoors, and blocklist warnings. You'll receive a complete report when we're done.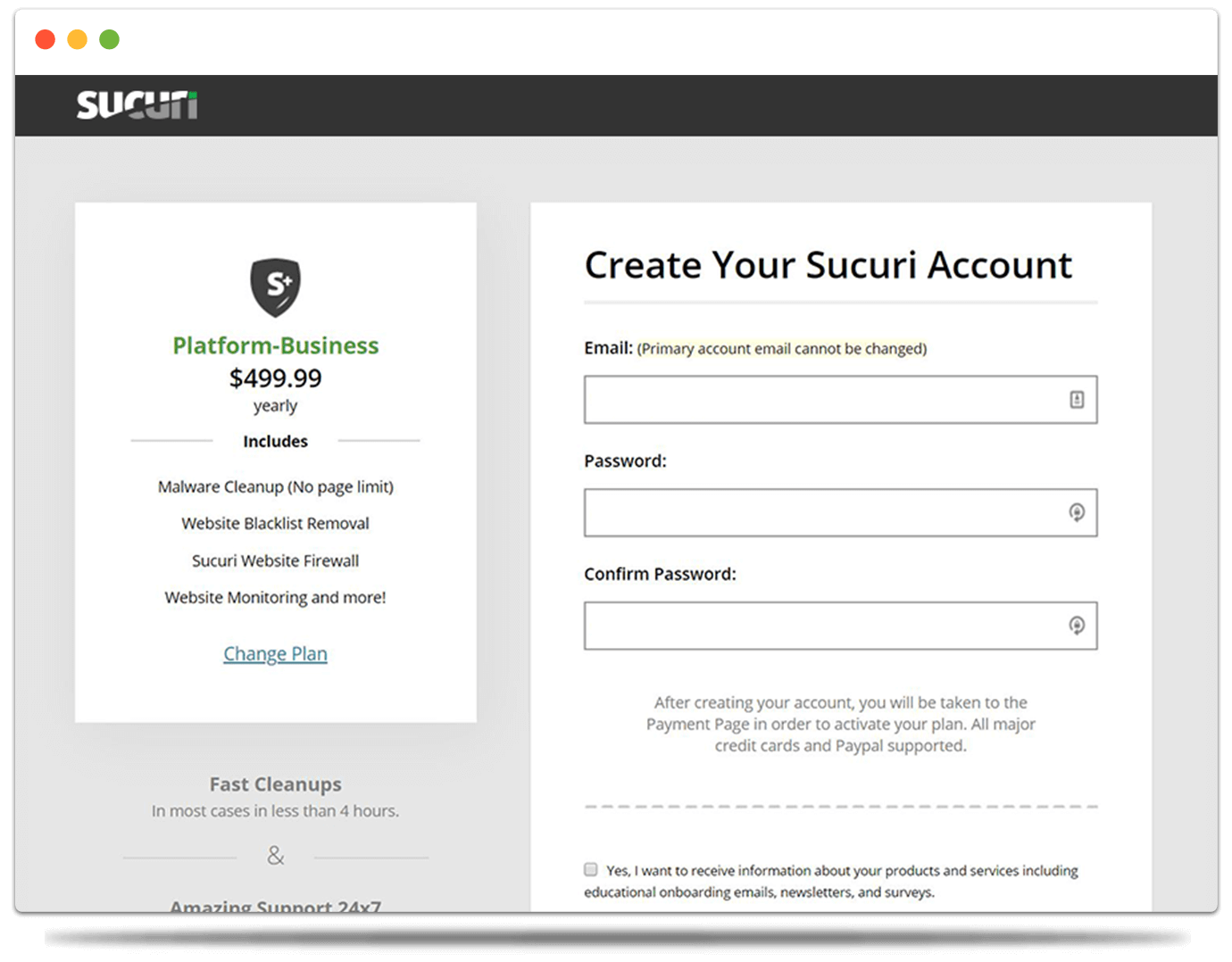 Keep your site safe
Get more peace of mind. All plans include a year of protection and monitoring.
Firewall protection

Block hacks by activating the website firewall with a DNS record change. If you aren't sure how to do this, our team can help you.

Continuous monitoring

Receive alerts if we detect new security issues. Set up scans to check your site for malware, anomalies, and blocklist warnings.

Performance optimization

Your website will run faster than ever after activating the firewall. The Sucuri content delivery network drastically improves page speed.

Unlimited support

We go the extra mile for our customers. Your plan includes unlimited malware removal and support requests for a full year.
Sucuri provides options that scale
to any size operation
"We were losing a lot of valuable time cleaning sites ourselves. We were looking for a partner to outsource the cleaning up of malware. Three things were important to us: The cleanups should be thorough and fast, the process to request a cleanup should be easy, and the costs should be reasonable for us and our clients."
"When you have so many clients and websites, we can't look at everything all the time. We need someone proactively checking on our behalf. Sucuri knows about security issues before they become a problem."
"We use Sucuri's Website Application Firewall which is awesome. For a while, Yoast.com use to get hacked every month. Of course we were a high profile target so people were targeting us. We knew we had to do something different."
"I asked around, and someone said I should contact Sucuri. That's exactly what I did, after I tried for hours to research the problem. I contacted Sucuri and they fixed it in a couple hours. Boom. It was done."
"Sucuri saved our skin! Immediately when the firewall was activated, the threats stopped. The site was now protected which saved us a major headache over the weekend."
"I trust that Sucuri has the experts. They have even helped with situations that turned out not to be malware. The customer service is beyond what it needs to be, and that's rare."