WP MAINTAIN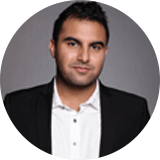 "We were able to use Sucuri to help keep our clients' websites clean from hacks and properly secured."

Why Sucuri
Trusted Name
Professional Team
Real People
Attention to Detail
Favorite Features
Malware Removal
Firewall
Customer Dashboard
24/7 Research
In business since 2008, Suraj Sodha, Founder of WP Maintain, is a WordPress expert. So much so, that for the last three years he has focused his company on supporting other UK businesses who exclusively use WordPress as their content management system (CMS). Their mission is to keep every site's content and plugins up to date, as well as overall site maintenance, not to mention, security. WP Maintain understands all too well the need for these things to run smoothly and safely. Many website owners have become clients due to their websites being hacked or not backed up properly.
The team at WPMaintain uses WPEngine to host all client websites. From past experience, they've learned that when they didn't do this more problems emerged.
---
Our clients' websites were consistently being hacked when we didn't host them and were being redirected to dodgy websites or they would have a holding page added to the site which had links to other websites.
---
Trusted Security Providers
When this occurred, not only would the site be down due to malware, but common emotions would emit from his clients – anger, confusion, fear, or all of the above.Luckily, through a recommendation from a conference the team attended, they found Sucuri.
---
We were able to use Sucuri to help keep our clients' websites clean from hacks and properly secured.
---
This client not only needed an intrusion detection system to monitor and scan for malware and security issues, but our backup services as well. This ensures their website is protected in the event of a catastrophic failure.
---
We subscribed to the Sucuri scanning software and backup service.
---
But protection is merely one piece of a very large puzzle. Attackers are always employing new types of attacks. If in the case that an attack happens on your site, Sucuri offers a Website Stack Service (WSS) that scans, does a cleanup of malware, blocklist and hacks, as well as protects from any future attacks like Brute Force and DDoS.
---
Great service to identify the hacked part of the website and clean it up. Support team were great, very helpful and always happy to answer questions [giving] us and the clients complete peace of mind that the websites are secured and safe. When the website did get hacked again Sucuri were able to clean it up very quickly.
---
Note: Many of our loyal customers are part of our referral program and earn money by referring new customers to Sucuri. It is our goal to provide such excellent service that you want to share it with others. Learn more about our referral program or contact us if you wish to be featured in a case study!
Start Protecting Your Sites Today
Gain peace of mind by securing all your websites. We fix hacks and prevent future attacks. A cloud-based platform for every site.