ONLINE MASTERY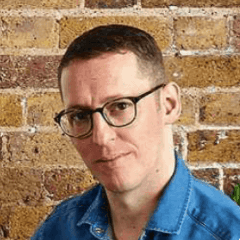 "The communication was perfect and I have a strong confidence that should something happen in the future I have a team in place to protect me."

Why Sucuri
Trusted Name
Professional Team
Real People
Attention to Detail
Favorite Features
Malware Removal
Firewall
Customer Dashboard
24/7 Research
So you had this great idea, this business plan, this new novelty project that you want to start. The first thing you are thinking about will be how you get the message out there, how do you make sure that your target audience and your future clients hear about your product or service?
10 or 15 years ago, if you wanted to start a website you would need to find one of the very few web development companies that existed back in the day. They would need to sit down with you and discuss everything from the logo up to various aspects of branding, Content Management System (CMS), services or products that are going to be presented on the website, hosting and domain name registration and everything else that would sum up into the package of "developing and launching a website."
In today's web environment it has become easier and easier to get online, have a website presence and to start selling your services and products. This is partially thanks to the many online classes and courses that are offered, giving access to information that allows you to develop your own website.
The Academy of Online Mastery is an award winning series of educational material that is designed to enlighten, inspire, and create results. The outcome of these materials is to enable the student to create a successful online presence.
Founded by Steve Woody, who is also the CEO, the Academy helps those who do not have the budget for a professional development team. These people benefit from a system that will enable access to the technical information that is otherwise off limits.
The Predicament
Author of an upcoming book, P.L.A.N. Your Website, Steve is a website developer who has seen so many people frustrated, wasting both time and money trying to design and develop their online presence. He decided to help small business owners and entrepreneurs looking to create a successful online presence.
Their team has built websites for thousands of clients in more than 10 countries. Managing so many web sites can be a painful task, especially from the security point of view. Having WP engine as their host with choice, Online Mastery has been leveraging Sucuri services to help their customers avoid infection and to clean malware from websites that have already been infected. At the same time using our Firewall as a constant shield against any possible threats.
One of London's leading Life Coaches approached Steve on a late Friday because their website was unresponsive
I would never entertain this request but as the client in question was a high profile person I wanted to accommodate.
---
They were running Adwords campaigns that were at that moment landing on a 502 error page. The current client was using shared hosting with Dreamhost and using WordPress with a very simple theme and some basic plugins.
When I took the client, I immediately generated a backup of the site and transferred them to WPEngine, which is my host of choice for any client that I work with.
At first it seemed that the 502 server error was due to shared resources and that a migration would resolve this problem. It wasn't until the website was migrated that WPEngine informed Steve that it was infected with malicious scripts and they had already started a conversation with Sucuri about resolving the challenge on their behalf.
The problem that was occurring was that this attack was overloading the server with requests and crashing the system, making the website unavailable. The immediate impact was that the site was down, Adwords campaigns were being wasted and the client was stressed because they are not tech savvy and it was a late Friday night.
The Fix
WPEngine worked with Sucuri to isolate the problem and tracked it back to a weakness in a backup plugin that was subsequently removed from the site. Once the troublesome plugin was identified and removed, the attacking ports were blocked and the infected files were cleaned up, then a full sweap of the FTP and database was completed to ensure that the site was now secure.
This all happened within a 24 hour window and with no stress or effect on myself. I was able to inform the client that it was being resolved. There was fantastic communication between all parties and it was handled in the quickest and most professional way possible.
---
Post-Op
Since this issue, there has been nothing to show a reccurrence of the malware infection. The website operates 400% faster than it did before and the client is very happy. It was not stressful to deal with this infection; it was done quickly and efficiently:
The communication was perfect and I have a strong confidence that should something happen in the future I have a team in place to protect me.
---
Note: Many of our loyal customers are part of our referral program and earn money by referring new customers to Sucuri. It is our goal to provide such excellent service that you want to share it with others. Learn more about our referral program or contact us if you wish to be featured in a case study!
Start Protecting Your Sites Today
Gain peace of mind by securing all your websites. We fix hacks and prevent future attacks. A cloud-based platform for every site.