WEBHOSTING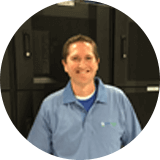 "It was the only comprehensive solution that we could find that protected our website and online assets 100%"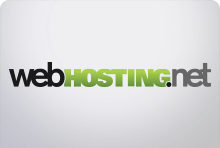 Why Sucuri
Trusted Name
Professional Team
Real People
Attention to Detail
Favorite Features
Malware Removal
Firewall
Customer Dashboard
24/7 Research
Since 1998 Webhosting.net, a full-service Miami data center specializing in outsourced technology support and cloud services, has been providing reliable, scalable, and secure web hosting solutions for individuals and businesses of all sizes. Founder and CEO, Anton Resnick, takes pride in his company's solid network reliability and responsive 24/7 customer service. Another unique attribute of Webhosting.net is that it willingly absorbs the responsibility of pricing software licenses, obtaining servers, supplying maintenance and support, allowing their customers to rent high-end corporate technology worry-free.
As part of the Webhosting.net culture, Anton has instilled a level of accountability for all products and services that the company offers. This work ethic has been a part of the plan even before its inception. Prior to establishing Webhosting.net, Anton worked for several ISPs in South Africa and Miami. After college, he traveled the globe researching and learning from industry experts all of the latest technologies. He now resides in Cape Town, South Africa with his family and commutes to Miami regularly. But even the best efforts of any successful business can need support of its own.
---
Although we like to think of ourselves as industry pioneers and experts (because we are in the web hosting industry) we are not experts on website security.
---
Experts Seeking Experts
Running their main website on WordPress, their virtual in-house server can run at a lower spec as it does not have to process requests from bots. Instead, it only serves traffic to legitimate users looking for their services.
But then continuous hits from bots began cropping up; probe attempts from foreign and unauthorized IPs/countries, dictionary attacks, and XML-RPC probes. Anton diagnosed it as scripted traffic that definitely should not be hitting the site.
Anton recalls meeting Tony Perez, CEO of Sucuri, at a trade show when Sucuri's products were new. Impressed by its potential then, this was now a perfect time to test it out since no matter what they seemed to do, WordPress "code" would be prone to bots looking for ways to compromise and deface a site or hack a server. Implementing the Sucuri Firewall has given Anton and team a level of comfort they didn't have before. Now their WordPress site is being virtually patched, and suspect traffic is being blocked at its edge to prevent plugins (and WordPress in general) from being compromised.
---
Sucuri is more of an insurance policy to prevent problems. It does all of the work for us by blocking all things malicious. We are a web hosting provider, so how would it look if our own site was compromised or down?
---
Trusting the Sucuri Firewall with their reputation while it was on the line, they continue to actively encourage their own customers to do the same. Sucuri's Cloud Proxy has become one of their top recommended products for all customers with CMS systems and sites prone to being attacked in various ways.
Proof in Data
Although Anton believes WordPress to be an incredible CMS, he experienced firsthand his site being exposed to vulnerabilities due to plugins, themes etc. But peace of mind came when he purchased the Sucuri Firewall for all of their websites, which are primarily run on WordPress.
The Sucuri Firewall has been a perfect solution for Webhosting.net in blocking IP addresses trying to access their WordPress admin interface. In addition, Anton and team have noticed improved performance and speed due to the caching optimization, and also how it prevents all DDoS, brute force, search, dictionary, botnet and Layer 7 attacks.
Over a six-month period Anton had more validation in its worth – after the Sucuri Firewall was employed, it had blocked over 12,000 attacks on their website:
Bad bot access denied (6,612 blocked attempts)
DDOS attempt blocked (4,512 blocked attempts)
Evasion attempt denied (1,041 blocked attempts)
Request not authorized (75 blocked attempts)
Backdoor location denied (71 blocked attempts)
Exploit blocked by virtual patching (48 blocked attempts)
SQL injection was detected and blocked (10 blocked attempts)
---
It was the only comprehensive solution that we could find that protected our website and online assets 100%. This enables us to focus on our business without worrying about the integrity of our websites.
---
Note: Many of our loyal customers are part of our referral program and earn money by referring new customers to Sucuri. It is our goal to provide such excellent service that you want to share it with others. Learn more about our referral program or contact us if you wish to be featured in a case study!
Start Protecting Your Sites Today
Gain peace of mind by securing all your websites. We fix hacks and prevent future attacks. A cloud-based platform for every site.