ITW Consulting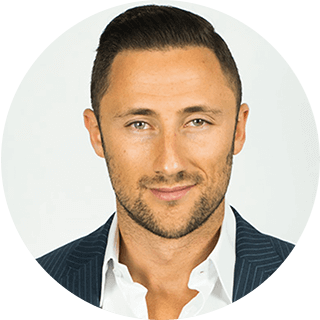 "Because of Sucuri, we can deliver a reliable, cost-effective support and maintenance program, which has been a huge help in retaining clients."

Why Sucuri
Trusted Name
Professional Team
Real People
Attention to Detail
Favorite Features
Malware Removal
Firewall
Customer Dashboard
24/7 Research
Keeping customers safe
ITW Consulting is a growing software and web development firm based in Toronto. In their early days, clients were running into website security issues. When it was determined malware was the culprit, managing partner Alexander Shekaroff sought a solution.
---
After a few of our clients had their websites infected with malware, we looked for a security solution that would get ahead of future hacks and simplify the process of supporting dozens of sites. Sucuri was the obvious choice. Because of Sucuri, we can deliver a reliable, cost-effective support and maintenance program, which has been a huge help in retaining clients.
---
After a meeting with their developers, ITW chose to go with Sucuri as their security solution. With Sucuri's agency program, they are able to provide cost-effective protection to their customers. As of 2020, Shekaroff said they've added more than 100 clients to their security product.
Retaining customers with security
Since partnering with Sucuri, Shekaroff said ITW saw benefits in both workload and customer satisfaction. His team was no longer cleaning malware infections on their own. As a result, they could focus their time elsewhere. Customers were happy because Sucuri's tools prevented website attacks and decreased downtime.
---
Sucuri became our go-to solution because of its proactive features, ease of installation and reliability. It's been a huge help in avoiding costly manual cleanups and investigations, so we can deliver more value to clients and spend more time improving their sites.
---
Thanks to Sucuri, we can deliver strong website support to more than 100 clients. Sucuri has become an indispensable part of our support and maintenance plan, and it's a big reason why our client retention is so high.
---
Shekaroff credits Sucuri with ITW's high client retention. A dedicated security solution brings peace of mind to ITW's clients, while also allowing their staff to focus on what they do best.
Staying ahead of threats
Before bringing on Sucuri, Shekaroff admits that ITW struggled with security threats. The team would have to investigate and manually clean websites when clients get infected. They did not have dedicated security monitoring of their clients' website environments.
---
Before Sucuri, we had limited visibility into security threats and we spent a lot of time investigating and manually cleaning up breaches. Now we can get ahead of security issues and focus our attention elsewhere-which is a huge help when you have 50+ websites to support.
---
With Sucuri's web application firewall, the ITW team now has insight into what is happening. Many attacks can be stopped automatically before any damage is done. Shekaroff said this has made ITW's large client base much more manageable.
An eye on the future
By allowing their staff to do their best work and providing their clients peace of mind, Shekaroff said Sucuri is vital to their business.
---
Sucuri's technology allows us to be 2 steps ahead to prevent a problem and eliminate downtime for our clients. If you want to grow your business and become indispensable to you customers, you need Sucuri.
---
At any level, website security can be a demanding job. But for agencies managing the web presence of dozens of clients, you need a dedicated team. That's why Shekaroff said he's glad for ITW's relationship with Sucuri.
Note: Many of our loyal customers are part of our referral program and earn money by referring new customers to Sucuri. It is our goal to provide such excellent service that you want to share it with others. Learn more about our referral program or contact us if you wish to be featured in a case study!
Start Protecting Your Sites Today
Gain peace of mind by securing all your websites. We fix hacks and prevent future attacks. A cloud-based platform for every site.