ITHEMES SECURITY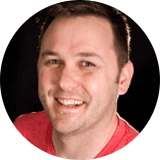 "A while ago, we discovered that our site had been compromised. Our first instinct was to do two things: 1. notify our host and 2. contact our friends at Sucuri."

Why Sucuri
Trusted Name
Professional Team
Real People
Attention to Detail
Favorite Features
Malware Removal
Firewall
Customer Dashboard
24/7 Research
The Challenge
Founded by Cory Miller, iThemes is a leading boutique web design software company that services the WordPress community. Their commitment is to provide web solutions that save their customers both time and money. The company was established in 2008 and now offers plugins, themes, and training, all focused on giving customers the tools they need to create successful businesses with WordPress.
Internet security is an ever-evolving world. With so many individuals "online" and the equally daunting number of contributors, it is easy to understand the potential for vulnerability exploitation. A highly effective security strategy simply must include or encompass a 24/7/365 research component, or risk becoming susceptible to high profile breaches.
iThemes comes to us with previous security experience having expanded their own security efforts in 2014 with the ultimate goal of bringing a more comprehensive security solution to its client base.
A while ago, we discovered that our site had been compromised. Our first instinct was to do two things: 1. notify our host and 2. contact our friends at Sucuri.
The Solution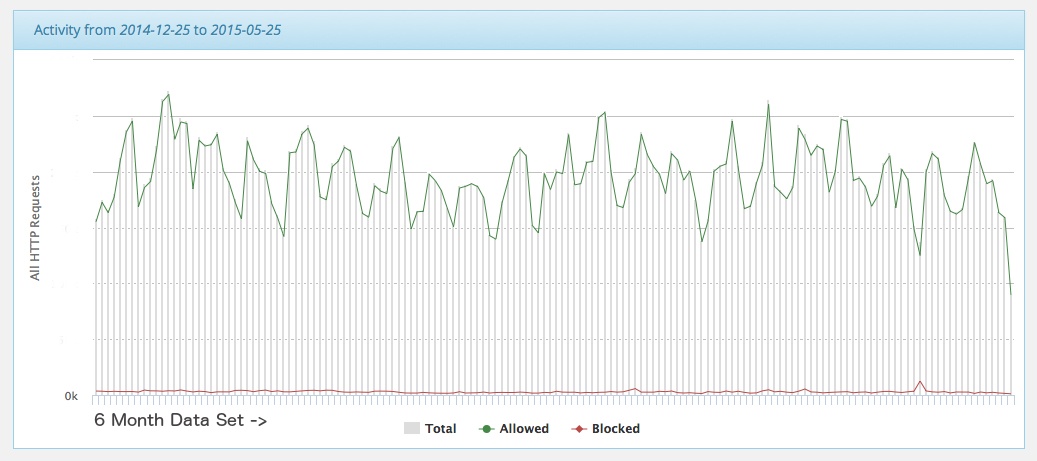 iThemes employed the Sucuri Platform (+ Firewall Solution).The combination of continuous monitoring and the firewall allows for correction of existing issues and protection against potential problems. With the Sucuri Platform in place, teams at Sucuri properly remediate concerns to ensure all website components are properly patched and secured.
In the days and weeks following the discovery, Sucuri was able to help us assess what damage had been done, as well as protecting and monitoring our site behind their Web Access Firewall.
The screenshot below was taken from iThemes' own Sucuri dashboard. The graphic shows "good" traffic indicated by the green line on top and "bad" traffic indicated by the red line. The graph ranges over a 6 month period of traffic to the iThemes website.
This graph somewhat understates the true magnitude of negative requests, as the red line sits very close to the bottom of the 'Y' axis. To more clearly outline the "bad" traffic, the dashboard also shows what the firewall was able to successfully block.

The bar graph specifically focuses on the threats which were blocked by the Sucuri Firewall. Taking only the top 8 categories of threats, you would get an average of nearly 400,000 threats over the 6-month data set. For perspective, that is an average of 1.5 threats per minute…
The Result
Since the implementation of the Sucuri Platform, there has been a measurable decline in offending malicious effects. The overall amount of blocked threats is a good indicator of the type of susceptibility all websites face. Without a security strategy that remains in a constant state of learning, research, and testing these pervasive attempts to infect your website can quickly become successful.
Sucuri is an active part of our team and work alongside us to help protect our website. Being behind the Sucuri WAF, we see hundreds of attacks prevented every single day. We know that the only way to be 100% secure on the web is to shut down your servers and turn off your computer, but since working with Sucuri we know that if anything does happen, we're in the best possible hands
The peace of mind of having a dedicated, 24/7/365 team to protect and clean your website can prevent the myriad of negative effects on your business and brand reputation.
Note: Many of our loyal customers are part of our referral program and earn money by referring new customers to Sucuri. It is our goal to provide such excellent service that you want to share it with others. Learn more about our referral program or contact us if you wish to be featured in a case study!
Start Protecting Your Sites Today
Gain peace of mind by securing all your websites. We fix hacks and prevent future attacks. A cloud-based platform for every site.