Making Your Site Faster
Performance Optimization
After you add your site to CloudProxy it becomes, in average, at least 50% faster. Depending on your CMS and settings, it can be 2x or 3x faster than before. Not only that, but it also reduces the load and bandwidth utilized on your server infrastructure.
To give an example, this image shows a common page load time improvement we see on our clients: (the Jun/9 date is when they added CloudProxy)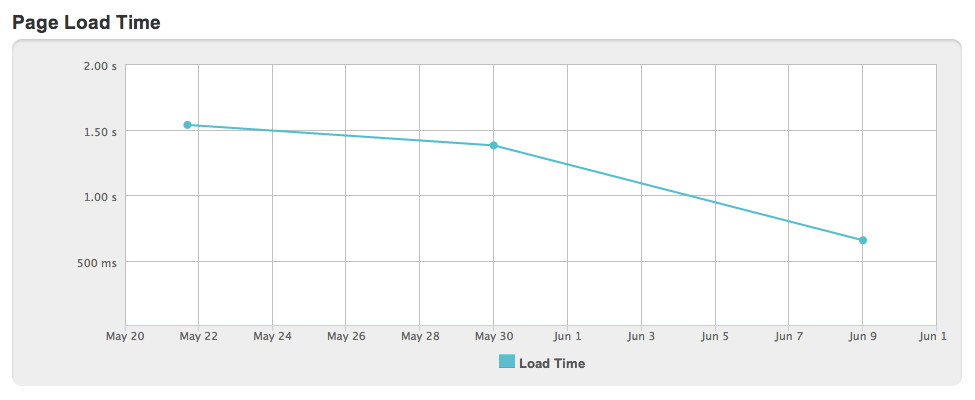 How Do We Make Your Site Faster?
Our team is paranoid over performance and we use multiple techniques to make your site faster. We know that security is only useful if it doesn't affect the user experience.
These are some of the key elements of our solution:
1- High Performance Servers.
We use the best of breed servers, on multiple datacenters throughout the world.
Smart Caching.
We speed up your site with several levels of caching available.
2- High Performance Global Anycast Network
. With 6 points of presence in the USA (East, Central and West), Europe (UK and Germany), and Asia (Japan).
3- One-click HTTP/2 Support.
You can enable HTTP/2 support on your sites directly from our dashboard.
4- One-click GZIP Support.
You can enable GZIP (compression) support on your sites.
5- Highly optimized configuration.
We have fine-tuned the settings to give you maximum performance and protection.
And these are just some of the techniques that we have in place to improve the speed of your site.