Website Firewall
Every Website Firewall plan includes virtual patching & hardening, DDoS protection, CDN performance optimization, signature detection, bot blocking — and more.
Need complete protection? Try our Website Security Platform.
See Full Platform
Looking for Custom Plans?
Manage multiple domains (10 – 1000+)

Add or remove websites easily
Benefit from tiered-volume discounts

Protect your customer projects
Preserve your business reputation

Stand out from the competition
Features and Benefits
Get website protection and performance with a professional team to help.
Protection
The Sucuri Firewall is a cloud-based WAF that stops website hacks and attacks. Our constant research improves our detection and mitigation of evolving threats, and you can add your own custom rules.
Instantly Block Hackers
DDoS Mitigation and Prevention
Virtual Patching and Hardening
Protect Brand Reputation
Prevent Zero-Day Exploits
Learn About Protection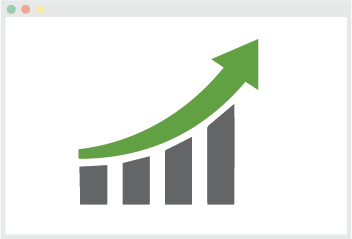 Performance
Our CDN makes your site faster and highly available across the world. Built on our global network of secure data centers, your visitors, customers, and search engines will notice a dramatic improvement.
Smart Caching Options
Fast HTTP/2 Support
Resource Optimization via GZIP Compression
Reduced Server Load
Works with Other CDNs
Learn About Performance
We were losing a lot of valuable time cleaning sites ourselves. We were looking for a partner to outsource the cleaning up of malware too. Three things were important to us: The cleanups should be thorough and fast, the process to request a cleanup should be easy, and the costs should be reasonable for us and our clients.
When you have so many clients and websites, we can't look at everything all the time. We need someone proactively checking on our behalf. Sucuri knows about security issues before they become a problem.
We use Sucuri's Web Application Firewall which is awesome. For a while, Yoast.com used to get hacked every month. Of course we were a high profile target so people were targeting us. We knew we had to do something different.
I asked around, and someone said I should contact Sucuri. That's exactly what I did, after I tried for hours to research the problem. I contacted Sucuri and they fixed it in a couple hours. Boom. It was done.
Sucuri saved our skin! Immediately when the firewall was activated, the threats stopped. The site was now protected which saved us a major headache over the weekend.
I trust that Sucuri has the experts. They have even helped with situations that turned out not to be malware. The customer service is beyond what it needs to be, and that's rare.
Sucuri Firewall Features
Compare Plans
Basic $9.99

/mo

Pro $19.98

/mo

Business $499.99

/year

Enterprise
Number of Websites

Contact us for volume discounts or see our Agency and Partner plans.

1
1
1
Custom
Number of Web pages

None of our plans are limited by the number of pages on your site.

Unlimited
Unlimited
Unlimited
Unlimited
30-Day Money-Back Guarantee

You have 30 days to request a refund according to our terms of service.

Support
Malware Removal

Service levels mapped to business requirements for Enterprise clients.

Custom
HTTPS/SSL via WAF

HTTPS enabled on firewall servers.

SSL Certificate Support

Support for your origin server SSL certificate.

Sucuri Dashboard API

API access for integration with proprietary systems.

Managed SSL

Full SSL/PKI management for your certificate.

Multi-tenancy

Role-based account access to the Sucuri dashboard.

Dedicated Account Management

A team of account executives 24/7/365 supplied with full-event escalation path.

Support Type

Secure ticketing system 24/7/365, custom support for Enterprise.

Ticket & Chat
Ticket & Chat
Ticket & Chat
24/7/365 Chat, Email & Ticket
Monitoring and Detection (Platform Only)
Security Scans

We actively monitor and scan your site for indications of compromise.

Malware Detection

Detect OWASP top 10 web vulnerability exploitation attempts.

Security Anomaly Detection

Identify suspicious files and anomalies against a known-good baseline.

Blocklist Monitoring

Click to learn how we protect your site from blocklists.

Learn More

File Change Detection

Optional alerts to content changes and core file integrity.

DNS Monitoring

We send you instant notifications of changes to DNS records.

SSL Monitoring

We send you instant notifications of changes to SSL certificate.

Instant Notifications

Receive alerts via email, SMS, Slack, and custom post options.

Log Correlation Integration (SIEM)

Integration with custom security incident and event management.

Protection
Bandwidth Limit

None of our plans are limited by the bandwidth on your server.

Unlimited
Unlimited
Unlimited
Unlimited
Web Application Firewall (WAF)

Cloud-based WAF that actively blocks malicious traffic.

Intrusion Detection System (IDS)

Traffic is filtered and unauthorized access is blocked.

DDoS Attack Mitigation

Click to see how we protect your website from DDoS attacks.

Learn More

Brute Force Protection

Click to see how we protect your website from brute force.

Learn More

Block Hack Attempts

Click to see how we protect your website from hacks.

Learn More

Prevent Zero-Day Exploits

Stops unknown vulnerability exploitation attempts.

Protected Pages

Protect sensitive web pages using password, IP, or CAPTCHA.

Heuristic Correlation Engine

Machine learning to detect malicious behavior across our network.

Load Balancing / Failover

Support for load balancing and server failover configurations.

Custom Rule Sets

Support for custom firewall rule configuration.

Dedicated Network Resources

Dedicated clusters and network resources.

Custom Firewall Block Page

Display a custom page for traffic blocked by the firewall.

Enterprise DDoS Support

Emergency DDoS support available 24/7/365.

Response (Platform Only)
Hack Cleanup & Malware Removal

Time it takes for our team to respond to a malware removal ticket.

Blocklist Warning Removal

Time it takes for our team to respond to a blocklist removal request.

Malware Removal Requests

Support for all malware removal, no extra charge or hidden fees.

Automatic Cleanup

Our instant malware removal scripts speed up the cleanup process.

Security Analyst Escalation

Escalated tickets are reviewed by our global team of security analysts.

Full Website Cleanup

Click to learn more about our malware removal process.

Learn More

Backdoor Removal

We remove all hidden backdoors to prevent reinfection.

Quarantined Backups

We safely back up all files touched during the malware removal process.

Post-Cleanup Report

Every ticket receives a report identifying changes and recommended steps.

Full Log and Incident Review

In-depth report and log analysis following incident response.

Root Cause Follow Up

Follow up call to review incident and provide follow up steps.

Performance
Global Anycast CDN

Our content delivery network makes websites run an average of 83% faster.

Fast Page Speed

Learn how we make you website faster for your customers.

Reduced Server Load

Content is delivered via global proxy servers, saving bandwidth.

GZIP Compression

Reduce page and file size to improve performance and site speed.

Smart Caching Options

Four caching methods depending on your website's requirements.

Monthly Pricing

Contact us for volume discounts or see our Agency and Partner plans.

Learn More

$9.99

/mo

$19.98

/mo

$499.99

/year

Perfect for bloggers and budget-conscious site owners.

Sign Up

Faster response and support for SSL certificates.

Sign Up

Fastest response time, complete monitoring and unlimited malware removal.

Sign Up

Custom configuration and dedicated 24/7/365 support.

Learn More