Better Together
SiteGround is a host; Sucuri is a security company. This partnership bridges that gap to offer customers the best of both worlds.
Website Security Plans Include:
Get your hacked website cleaned
Protect your website from hacks
A complete website security solution
$199.99/year
As low as $16.66/month (Billed Annually)
Secure Now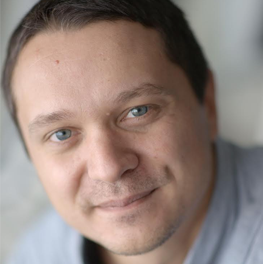 SiteGround CTO, Nikolay
Part of SiteGround's mission to craft truly superior managed hosting services is to ensure extra security support. Sucuri's exemplary malware checks with next to none false positives is just one of the reasons to trust them with the protection of the websites hosted on our platform. The backbone of our partnership is that like us, they see website security as an ongoing process and commitment, and are standing by every step of the way for us and our clients.
Sucuri's Complete Security Platform
SiteGround is a host; Sucuri is a security company. This partnership bridges that gap to offer customers the best of both worlds. Through this partnership, communication is streamlined by professionals working together on your behalf.
Identify
Security Issues
When your site is compromised, the Sucuri team immediately assesses the damage. Our automated scripts and professional security analysts work quickly to understand your environment and locate infections and their impacts.
Remediate
Security Issues
Sucuri's Security Analysts are available 24/7/365 to clean your website when it's hacked. We offer plans based on guaranteed response time, though our team typically responds much faster than advertised. This allows you to get back to the things you most care about.
Configure for Continuous Monitoring
Website security is a constantly changing landscape. New methods of attack are always emerging. Our first step is to establish a known good baseline of your website so that we can create a security plan to clean and protect your unique sites.
Deploy Protection Platform
New malware infections, bots, and scanners are emerging every day. You can combat these by using our protection platform to surround your website using military-grade defensive technology. Never fear a hack again when you have our robust firewall safeguarding your traffic, visitors, and reputation from the constantly evolving world of cyber threats.
Increased Performance
The Sucuri Firewall runs on a Globally Distributed Anycast Network (GDAN), built and managed by the Sucuri team. The GDAN configuration allows for high availability and redundancy in the event of any failures in the network. After you add your site to the Sucuri Firewall it becomes (on average) at least 50% faster.
Protect Your Website Now
$199.99/year
As low as $16.66/month
Billed Annually
Secure Now
How Does a Sucuri & SiteGround Security Solution Benefit You?
Streamlined Communication
The SiteGround and Sucuri teams have open lines of communication to help engage and get your website secure promptly.
Service Built on Customer Experience
You and your website are the priority for SiteGround and Sucuri. Our security platform was built on the premise of helping people.
No Pricing
Ambiguity
No more fussing with ambiguous pricing structures. One low price, all the website security tools you need to monitor, clean up, and protect your site.
Direct Engagement with Security Team
We staff a team around the clock to answer your questions and directly help you with your security needs.
Sucuri Protection Platform Plans
Basic

Pro

Business

Website Malware Removal & Clean Up

Continuous Scans for Malware & Hacks

Website Blocklist Monitoring & Removal

Website Application Firewall (WAF)

24/7

24/7

24/7

Distributed Denial of Service (DDoS) Mitigation

Layer 7 Only

Layer 7 Only

Layers 3, 4 & 7

SSL & PCI Compliance

–

SSL Cert Included

SSL Cert Included

Customer Support

Ticket

Ticket

Ticket & Instant Chat

30-Day Money-Back Guarantee ?

You have 30 days to request a refund and cancel, see terms of service for complete details.

$199.99/year

As low as $16.66/month

Billed Annually

Buy Now

$299.99/year

As low as $24.99/month

Billed Annually

Buy Now

$499.99/year

As low as $41.66/month

Billed Annually

Buy Now
See Why Top Brands Trust Sucuri
They're the definitive industry leader for website security solutions. And there are certain things in life that you should not choose a runner-up with and security is absolutely one of those things.
~ Dave Brong, WebMechanix
On a scale of one to ten you guys get a 10. I would recommend Sucuri to anybody.
~ Mitch Meyer
Softwear Systems, Sucuri has allowed me to manage an enormous base of client websites without going crazy.
~ Ron Piper
The firewall is a great add-on because it's always being updated. It's not something static, that you set once and then no one touches it. It's always up to date for any new threats. Someone is taking care of that. The Sucuri Firewall is a great first defense that even covers items I never really considered, or thought about.
~ Avi Susana, Precise Leads
It was the only comprehensive solution that we could find that protected our website and online assets 100%. This enables us to focus on our business without worrying about the integrity of our websites.
~ Anton Resnick, Webhosting.net
Getting Sucuri malware removal and firewalls did put me back online and now I can continue acquiring customers via my sites. Additionally I am receiving perks, like speed optimization, which truly helps with loading of my sites. In general, I am no longer worrying about attacks since I have Sucuri protecting my sites.
~ Joachim Bulemela, YourBackUpEmployee.com
The bottom line, for me, is that Sucuri changes the game and brings WordPress hosting back into the hands of individuals so you don't have to rely entirely on the fancy managed WordPress hosting companies.
~ Lee Blue, Cart66
Why Sucuri?
SiteGround & Sucuri Partnership
Budgets are tight, demand is high. Sucuri has the luxury of size and youth to bring the right level of enthusiasm, adaptability, and technology to the enterprise website security game.
Thought Leaders in Website Security
Sucuri has been involved specifically in the website security space over 6 years, analyzing what attackers do and how they do it. This knowledge is at the core of how the technology is built.
Simple Deployment
There is no installation required, the technology is quickly enabled via the Sucuri dashboard and at the DNS level. Changes can be made via an A record switch, or full DNS management.
Active Attack Research
Sucuri's research is second to none when it comes to types of attacks. Our research is widely distributed and syndicated across all major media and security outlets.